TMJ Physiotherapy in Langford and Victoria
Our team will work with you to determine the root cause of your pain and provide tailored treatment.
Personalized Physiotherapy for TMJ and Jaw Pain
Don't live with jaw pain
Problems with the jaw, i.e., Temporomandibular Joint Disorder (TMJ) – also sometimes referred to as 'TMJ', can severely impact a patient's quality of life. TMJ is one of the leading chronic musculoskeletal conditions in the general population after lower back pain.
Effective Treatment
Parkway's holistic approach matches the complexity of the problem. Patients are refreshingly surprised by the thoroughness of our initial assessment.
Personalized Treatments
Treatments focus on providing symptomatic relief, consultation regarding exercises and ongoing pain management strategies. Education and reassurance are key to your engagement with the treatment plan.
our Approach
Is TMJ Pain Affecting Your Life?
Parkway Physiotherapy's team can help.
Our team will conduct a thorough assessment of the head, neck and entire body to determine the root cause of your pain. We take a comprehensive look at posture, breathing patterns, medical history and more to ensure you receive the best treatment for your individual needs.
Take back control of your life today – get started on a path towards healthier living with Parkway Physiotherapy!
our patients
We have over 1,000 5-Star Reviews
We're proud to serve the lower Island communities of Victoria, Langford, Millstream, and Sooke.
our partners
Insurance & Direct Billing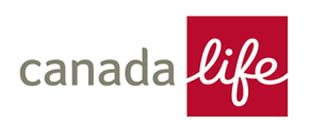 Contact Us
Our locations
Happy Valley
Get in Touch
Open Hours
MON – FRI 6:45 AM – 8:00 PM
SAT 7:00 AM – 4:00 PM
Millstream Village
Get in Touch
Open Hours
MON – FRI 7:00 AM – 7:00 PM

Sooke
Get in Touch
Open Hours
MON – FRI 7:00 AM – 7:00 PM
SAT 7:00 AM – 4:00 PM
Tuscany Village (New!)
Get in Touch