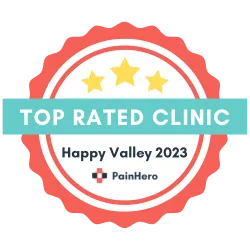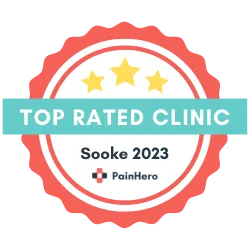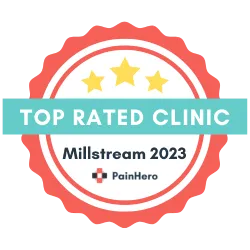 Massage Therapy in Langford and Sooke
Our Approach
Collaboration between therapists ensures excellent integration and communication of care for those patients receiving care from both physiotherapy and massage therapy simultaneously.
Experienced Team
Our team has a broad range of clinical experience, expertise, and certifications. The RMTs at Parkway are dedicated to continuous education and professional advancement and work as educators at the Westcoast College of Massage Therapy.
Flexible Booking Options
You can call us or book online to find a time that works for you. You can choose from a wide range of time slots for our various services and practitioners. And if your plans change, just call us to reschedule.
Discover Our Specialized Treatment Techniques
Choose from a Variety of Specialized Massage Therapies
We offer a wide range of specialized treatments designed to target your unique needs
Deep Tissue Release
This technique targets the deeper layers of muscle and fascia to help release chronic tension and alleviate pain.
Joint Mobilizations
By gently moving joints through their natural range of motion, this treatment helps improve joint function, reduce pain, and enhance mobility.
Sports Massage
Ideal for athletes or active individuals, this treatment focuses on preventing injuries, enhancing performance, and promoting recovery.
our patients
We have over 1,000 5-Star Reviews
We're proud to serve the lower Island communities of Victoria, Langford, Millstream, and Sooke.
Cydnie B
Happy Valley Location
"Harry was polite, and he asked questions and really tried to help with the areas I was having troubles with. He was reassuring and suggested a couple more stretches to add to my routine that will help. We had a good conversation while he gave a massage."
Wendy A
Happy Valley Location
"My overall experience was lovely. I was greeted upon arrival. I didn't have to wait past my start time. My massage therapist was excellent. He payed close attention to my cues. He was very intuitive and skilled. I look forward to my next session!"

Margaret A.
Sooke Location
"Parkway Physiotherapy in Sooke is excellent. I saw Kalpana about a lower back/hip problem and her help and expertise have been very effective. Also a Thank You to the Front Desk Admins who helped me get an appt when I was on the cancellation list. Can't go wrong with Parkway Physio in Sooke."
our partners
Insurance & Direct Billing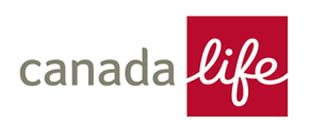 Contact Us
We have 3 convenient locations
We're proud to support the Lower Island and Westshore communities of Langford, Millstream, View Royal, Colwood, Sooke, and more!
Happy Valley
Contact
Open Hours
MON – FRI 6:45 AM – 8:00 PM
SAT 7:00 AM – 4:00 PM
Millstream Village
Contact
Open Hours
MON – FRI 7:00 AM – 7:00 PM
Sooke
Contact
Open Hours
MON – FRI 7:00 AM – 7:00 PM
SAT 7:00 AM – 4:00 PM