The treatment varies but the objective doesn't
Our team's goal is to help you return to your usual activities, whether that means playing competitive sports or walking to the mailbox and back.
Physiotherapy in Langford and Sooke
Are you an athlete looking to improve your performance and reduce injury recovery time?
Did you know that 1 in 2 women and 1 in 9 men will experience urinary incontinence at some point during their life?
Personalized Attention
Athletic Therapy at Parkway is here for you. Our team offers one-on-one attention during each visit with an active aggressive approach to injury rehabilitation.
Variety of Treatment Options
We don't just talk the talk, we walk the walk too – a typical visit involves a combination of methods such as manual therapies, soft tissue mobilizations, dynamic exercise, therapeutic modalities, and detailed home programs to accelerate progress.
our Approach
How our athletic therapy team can help
With our expert knowledge in medical care and experienced physiotherapists on hand, we are able to diagnose acute injuries like sprains or strains as well as provide assistance toward Motor Vehicle Accident rehabilitation or chronic repetitive injury treatments.
All this so that no matter what event you want to prepare for or maintain – our Athletic Therapy team will give you top-notch personalized care available!
Schedule an appointment today at Athletic Therapy Millstream & Langford! Let our experts help make sure your athletic performances go above and beyond expectations.
our partners
Insurance & Direct Billing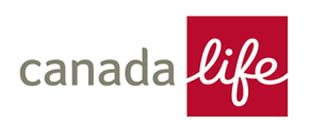 our patients
We have over 1,000 5-Star Reviews
We're proud to serve the lower Island communities of Victoria, Langford, Millstream, and Sooke.

Denajo D.
Happy Valley Location
"This facility is so amazing ! The staff are kind , respectful and the working knowledge of the physiotherapist is outstanding. Andrew , in particular is highly educated, patient, kind, and is a great motivator! I'm 4 months post op total knee replacement and my recovery to date would not be so successful without Andrews expertise and support. Thank you team Parkway – Langford"

Chris R.
Millstream Village Location
"Fantastic friendly place with great service. Front desk staff is extremely helpful and personable. Always willing to help you. Michelle Nicolson is an amazing physiotherapist who goes above and beyond to take care of your injuries while at the same time always has a warming and compassionate side to listen while she is treating you. As a Veteran with multiple injuries and surgery rehabs, Millstream Parkway Physio has it all 5 stars are not enough. Thanks so much for being there when I need you."

Margaret A.
Sooke Location
"Parkway Physiotherapy in Sooke is excellent. I saw Kalpana about a lower back/hip problem and her help and expertise have been very effective. Also a Thank You to the Front Desk Admins who helped me get an appt when I was on the cancellation list. Can't go wrong with Parkway Physio in Sooke."
Frequently
Asked
Questions
Contact Us
Let's get you back in the game. Book an appointment today!
Call or book online with one of our clinics in Langford, Millstream Village.