Covid-19 Information
What you should know about our Covid-19 procedures
In-Clinic Appointment
Parkway provides a caring, individual approach, thorough exam and results-oriented treatment plan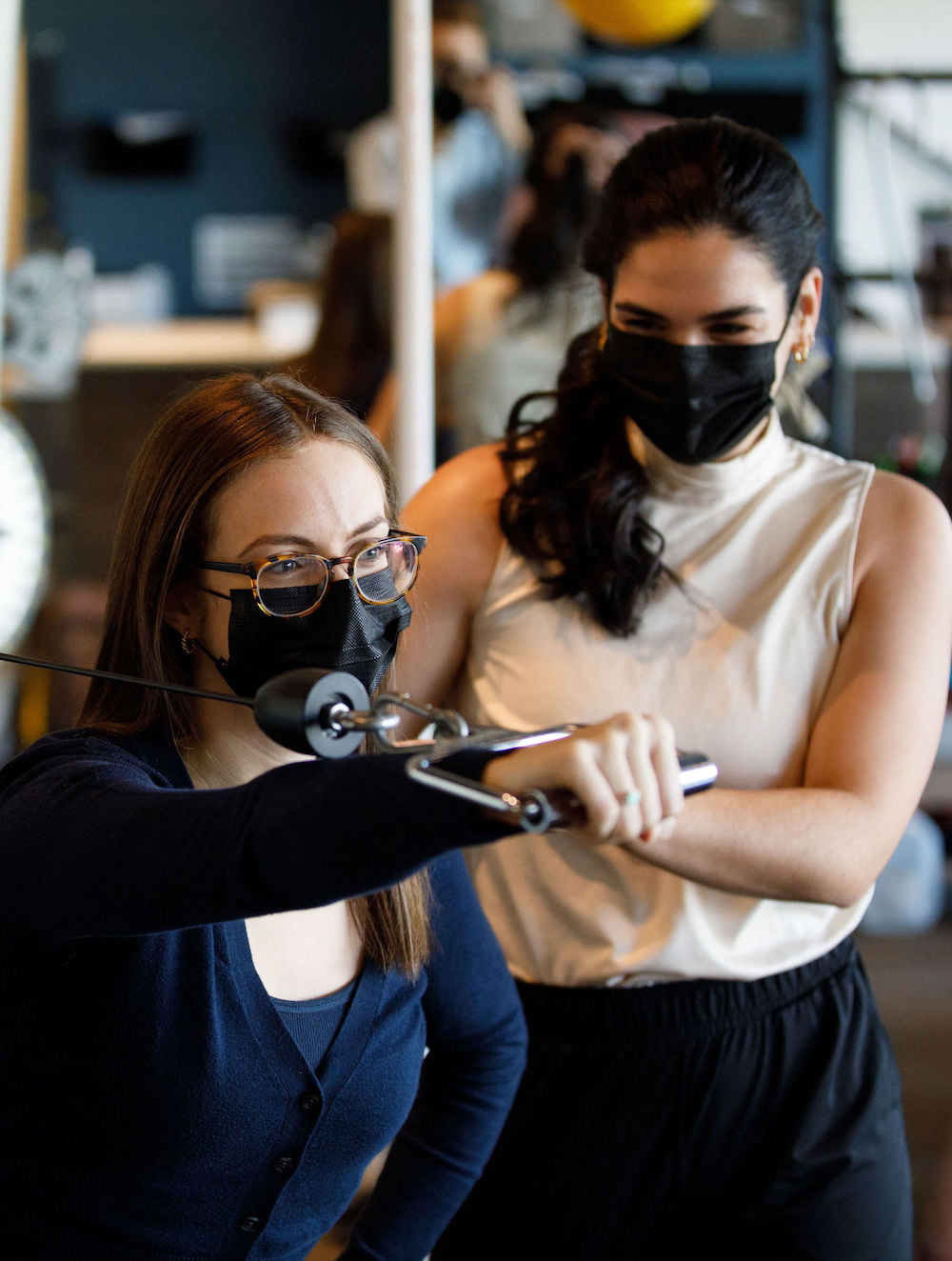 COVID-19 Procedures
If you have cold or flu-like symptoms (cough, fever, shortness of breath), we will not be able to treat you in person; however, we are still able to offer remote, virtual telehealth sessions.
Please call us at 250-478-7227 to book all appointments.
Please arrive only a few minutes before your appointment.
You will be asked to undergo a temperature check and screening questionnaire regarding travel and contact with those who may have COVID 19.
Please bring your own mask. If you do not have one, we have masks available for purchase.
There is a new "flow" to how we move about the clinic to maintain distancing.
Your therapist will look slightly different as they will have a mask, gloves, gown, and maybe a face shield (we had shields in place, but the Provincial and College COVID guidelines do not require this. Regardless, we have them available.
Please do not bring family members to your treatment unless they are a caregiver or you are their caregiver.
Payments are by VISA, Mastercard or debit. TAP is available. We are not allowed to handle cash or cheques at the moment.
The washroom is for emergency use only; please plan accordingly.
We modified our IMS procedures for the COVID situation. Our new table cleaner is testest against COVID with a 3-4 minute kill time. We are back to "old school" alcohol instead of Stanhexidine for skin cleaner. All the old protocols are still being followed to provide the safest possible IMS experience.
The TeleRehab platform that many of you experienced will remain in place as we were able to serve many people incredibly well. This will provide an option to connect quickly with people with less wait time. The TeleRehab platform helped people take charge of their health.
---
---
We have worked with the Ministry of Health and the City of Langford to ensure optimal safety conditions.
We are taking many more precautions behind the scenes to protect you, our team and our families. Despite all these efforts, the risk of COVID contact will not be zero. If this is a concern to you, the only way to ensure no risk is to stay distanced at home and book a TeleRehab session.
If you are unsure what to do, please call the clinic 250-478-7227 to discuss. We have used a "Discovery Call" for many clients to discuss your injury and whether TeleRehab or in-person care is the best option for you.
Thank you all for your patience and supporting us as a critical resource for the community we love.
TeleRehab
These sessions allow you to continue with your rehab goals seamlessly. If you have a computer or mobile phone and need healthcare advice, treatment plan revisions, or home exercise progression, TeleRehab Appointments are for you. The cost for TeleRehab sessions is the same as regular physio visits.
Your Parkway Physiotherapy & Performance Centre Team
Happy Valley Location
#108-2655 Sooke Road, Langford, BC V9B 1Y3
MON – FRI 6:45 AM – 8:00 PM
SAT 7:00 AM – 4:00 PM
Millstream Village Location
G113-2401 Millstream Road, Langford, BC V9B 3R5
MON – FRI 7:00 AM – 7:00 PM
Sooke Location
3-6726 West Coast Road, Sooke, BC V9Z 1H5
MON – FRI 7:00 AM – 7:00 PM
SAT 7:00 AM – 4:00 PM