The treatment varies but the objective doesn't
Don't simply live with neck pain or headaches. When you visit Parkway, you come under the care of a friendly, knowledgeable team that will be dedicated to your recovery.
Neck Pain Physiotherapy in Langford and Sooke
Multi-Disciplinary Approach to Neck Pain & Headaches
Our team includes physiotherapists, athletic therapists, chiropractors, kinesiologists, and massage therapists in order to support your full recovery.
Address Underlying Issues
Neck pain and headaches can have many different causes that range from poor posture, chronic tension and stress, inflammatory health conditions, arthritis, eye fatigue, concussion injury and many more. Your Parkway therapist will always try to find the root cause of your headache or neck pain.
Personalize Treatment Plans
Each patient is provided with a customized treatment plan (called a Treatment Action Plan). This is an education tool for you to understand the plan of care and proposed timelines, to understand how long things may take, and to communicate with your doctor to keep them in the loop about what we're working towards
our partners
Insurance & Direct Billing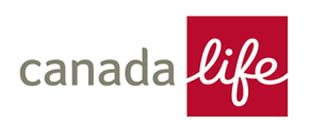 our patients
We have over 1,000 5-Star Reviews
We're proud to serve the lower Island communities of Victoria, Langford, Millstream, and Sooke.
Contact Us
Let's get you back in the game. Book an appointment today!
Call or book online with one of our clinics in Langford, Millstream Village.