Don't Let Back Pain Limit Your Life and Activity
Back pain can impact virtually every area of your life. But we're here to help. Our practitioners excel across various service areas to provide unique and holistic treatment to support your spinal health.
Back Pain Physiotherapy in Langford and Sooke
Types of Back Injuries We Treat
Not all back injuries have the same root cause. Your physiotherapist will create a treatment plan unique to your injury and current condition.
Chronic Back Pain
If your back pain has lasted for 3+ months, then it's considered "chronic" back pain.
Acute Back Strain/Sprain
Often caused by lifting or twisting, acute back strains lead to pain and reduced mobility.
Disc Injuries
Disc injuries can be excruciating. Our team is highly experienced in treating spinal discs.
Piriformis Syndrome
Your pelvis is key for stabilizing your legs and spine. Piriformis compresses the sciatic nerve and leads to pain.
Sciatica
Inflammation can cause your sciatic nerve to become agitated. Treatment for this injury may include massage, joint-mobilization, dry needling, and exercise.
our partners
Insurance & Direct Billing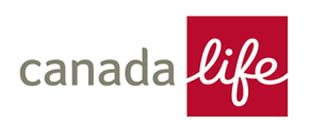 our patients
We have over 1,000 5-Star Reviews
We're proud to serve the lower Island communities of Victoria, Langford, Millstream, and Sooke.

Denajo D.
Happy Valley Location
"This facility is so amazing ! The staff are kind, respectful and the working knowledge of the physiotherapist is outstanding. Andrew, in particular is highly educated, patient, kind, and is a great motivator! I'm 4 months post op total knee replacement and my recovery to date would not be so successful without Andrews expertise and support. Thank you team Parkway – Langford"

Chris R.
Millstream Village Location
"Fantastic friendly place with great service. Front desk staff is extremely helpful and personable. Always willing to help you. Michelle Nicolson is an amazing physiotherapist who goes above and beyond to take care of your injuries while at the same time always has a warming and compassionate side to listen while she is treating you. As a Veteran with multiple injuries and surgery rehabs, Millstream Parkway Physio has it all 5 stars are not enough. Thanks so much for being there when I need you."

Margaret A.
Sooke Location
"Parkway Physiotherapy in Sooke is excellent. I saw Kalpana about a lower back/hip problem and her help and expertise have been very effective. Also a Thank You to the Front Desk Admins who helped me get an appt when I was on the cancellation list. Can't go wrong with Parkway Physio in Sooke."
Contact Us
Let's fix your back pain
Call or book online with one of our 3 clinics in Langford, Millstream Village, and Sooke.